Scenario: you have this bar chart in QlikView.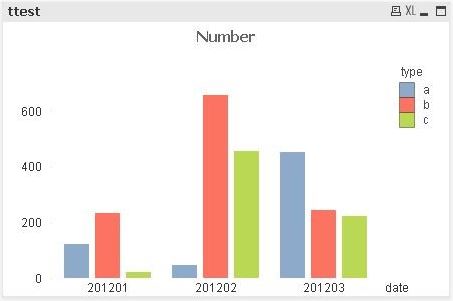 The straight table for it is this one, with one column for type, one for date, and one for number.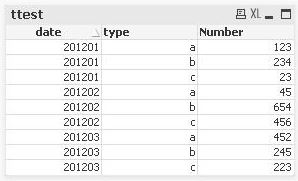 You cannot use series to create that chart in BIReport, since you do not have a column for each type.
Solution: create a new chart, remove the two default series and, in Data go to the tab Auto-created Series.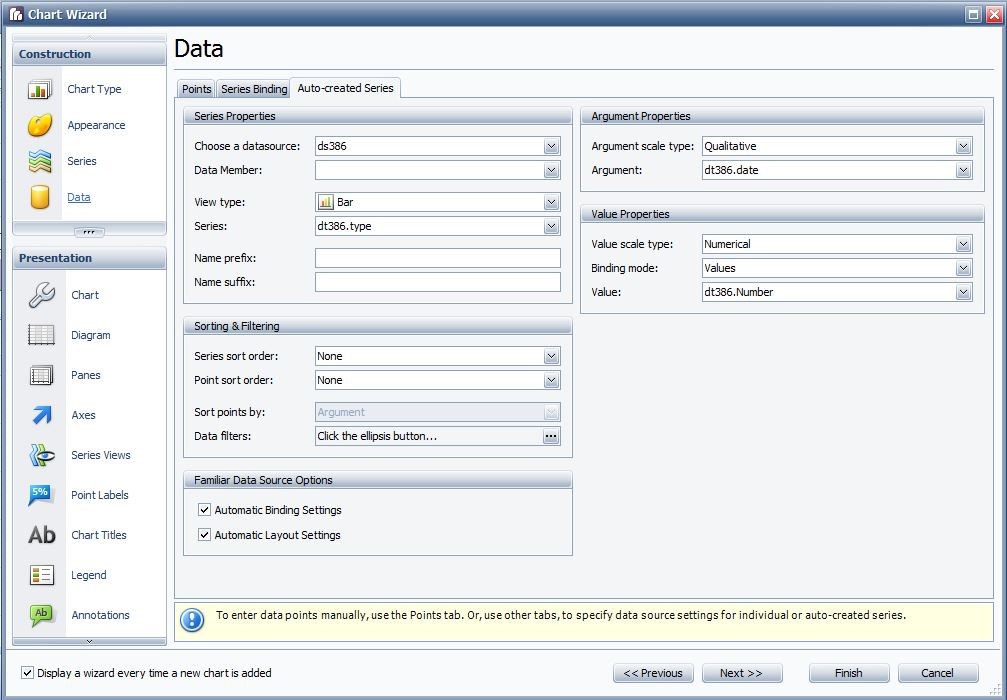 In Series drop down menu, choose the field that contains the series type of your chart, in argument and value argument and value for your chart.
Back to Series, the auto-created series will be shown in the series list.
Go to Legend Point Options, uncheck Synchronize with point options. In point view select Argument.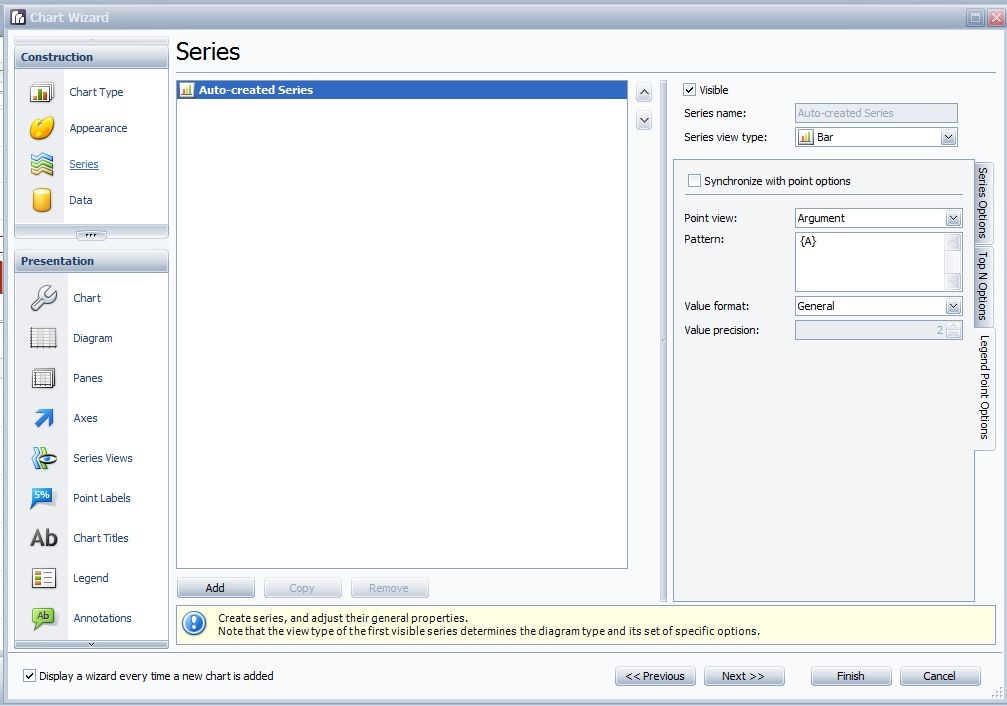 Click finish, and in print preview, the output will be like this.