From the toolbox, drag and drop the tool Table of Contents in the Report Header.
Open the Table of contents tasks window clicking on the little arrow on the top right of the object, click on the ellipsis and Add a new level.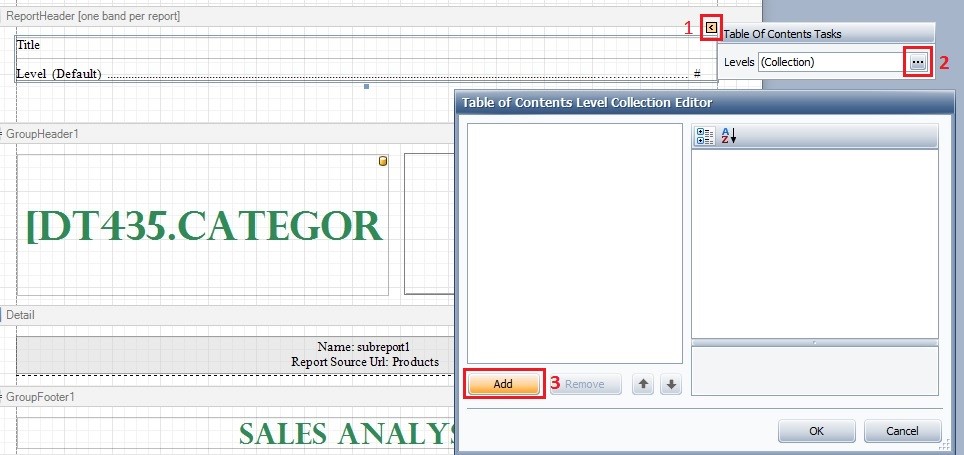 Set the appearance and behaviour of the level and click on OK.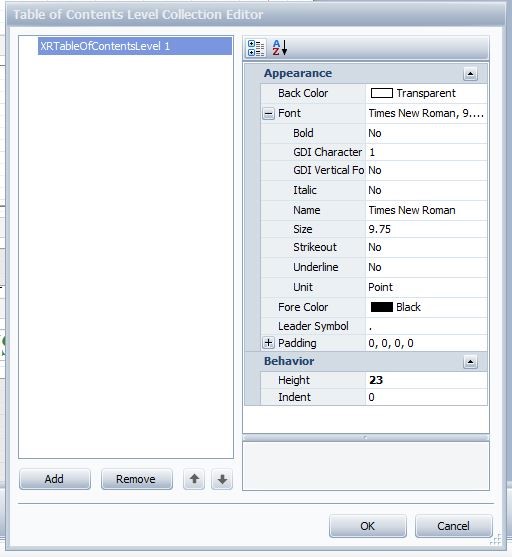 In the table of contents double click on Title to change the title of the table of contents, and in the property grid change the appearance of the Table.
On the property grid of the object used as bookmark (usually the label with the title wanted to be shown in the index), go to data – data bindings – bookmark and in binding select the field you want to use as the title of the paragraph.

The output index page will have all the titles linked to the correct page both in print preview and in PDF output.